Outlander fans are desperate for news about Outlander Season 5 filming . Filming has taken place in Scotland for the last 2 months. I can reveal that I have posted on Twitter that I can "unofficially confirm" that filming will take place at Midhope Castle in September .Midhope Castle had previously been slated to be closed for a while for filming. The question was whether it would be for our series or something else that's Scotland based. After all, many TV shows and movies have used some of the Outlander locations, including most recently Mary Queen of Scots and the Outlaw King .
Castle pictures can "unofficially confirm" that it will definitely be Outlander heading to Midhope Castle, which fans know as Lallybroch.
Filming will take place for four weeks. What isn't clear is who exactly will be there. I think it will be Jamie and Claire Fraser, but it's difficult to be certain about it . The castle is closed from mid-August .
I can unofficially confirm #outlander filming at #lallybroch next month . I think #jamiefraser and Claire will be there for 4 weekshttp://www.privatetoursedinburgh.com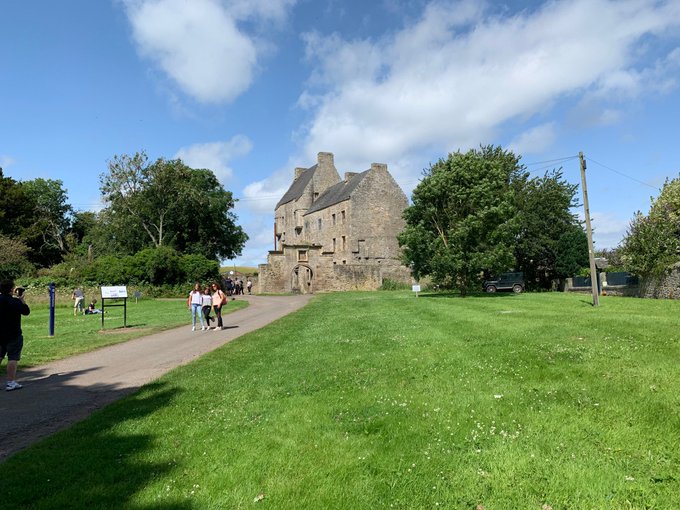 This will mean a change to the book storyline. Claire and Jamie don't go to Lallybroch in Book 5, titled "The Fiery Cross." However, the former home of Jamie Fraser does come up later in the book series. It's possible that instead of doing one book per season, the showrunners have decided to combine book storylines.
In a way, combining the storylines would make sense. It could be easier to focus on one overall storyline for a season, making the series more like a traditional TV series with a story arc. In another sense, it could be easier to manage plot points that fans are disappointed in not getting because of the need to condense for time.
Jamie Fraser Outlander tours
Of course, Midhope Castle may not actually make it to Outlander Season 5. It's possible that the set is being used for the Outlander Untold storylines, which we know are going to happen for Season 5.
Book your private tour of Lallybroch now on 07305-294773 .
See Jamie Fraser's ancestral home – Lallybroch .
Hear Jamie as he guides you around Castle Leoch ( Doune Castle ) on our private tours